VOLUNTEER
Adult Volunteers are the heart of our mission to save animals.
Volunteers serve as ambassadors for Tiger Safari Zoological Park and are an important part of our zoo team. We seek individuals who are excited to connect with others about the zoo's mission to save wildlife and inspire everyone to make conservation a priority in their lives.
The primary focus of our volunteers is to engage zoo guests by providing information and offering assistance, participating in zoo public programs, and helping at a variety of special events.
Once enrolled in the program, volunteers have the opportunity to apply for positions in other aspects of the zoo's operations: from animal care to horticulture to learning activities, as well as leadership roles within our volunteer program.
Our volunteer program offers individuals opportunities to continuously develop their knowledge about conservation and animals and to make an impact every day by playing an active role in the zoo community.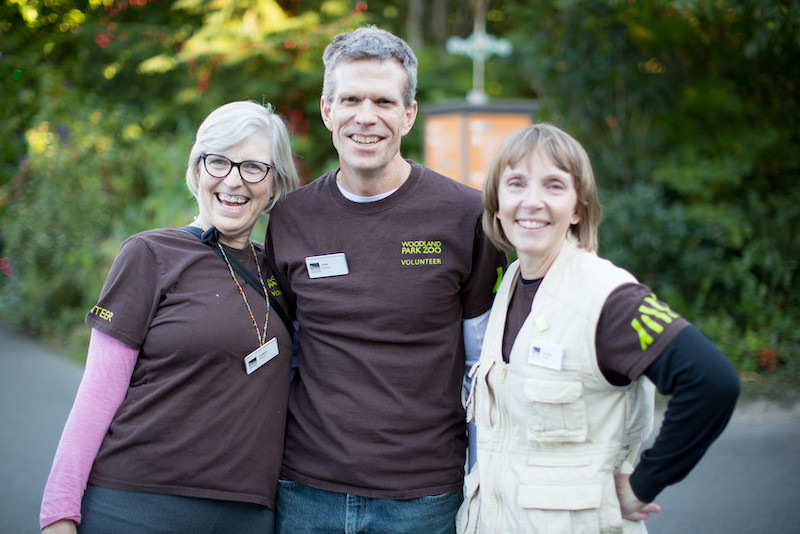 Adult Volunteer Program Requirements
A minimum one-year commitment
Volunteer service at least 6 hours per month for a total of 72 service hours annually
A one-time $50 program fee to cover costs upon entry into the program (there is no fee to apply)
Successful completion of our Zoo Ambassador training program
You must be at least 18 years of age and attend a Volunteer Program Orientation session in order to apply as a volunteer. During the informational orientation, you will learn details about the volunteer commitment, schedule and training requirements. Additionally, you will have the opportunity to see which volunteer areas spark your interest, ask questions and complete an application.
There are currently no additional 2019 Volunteer Program Orientation sessions planned. Future orientation sessions are determined on an as-needed basis and will be posted here as soon as they are scheduled. Please note that you must attend an orientation session in order to apply for the volunteer program.